Sourcing Warrior's Courses Will Help You
Get The Best Price
Increase Your Profit
Accelerate Your Growth
To Fast-Track Your Business!
Our Exclusive Courses Combine Powerful Strategies, Pro Sourcing Tools And Step-By-Step Video Tutorials To Show You Exactly How To Source From Reliable Suppliers With More Profits.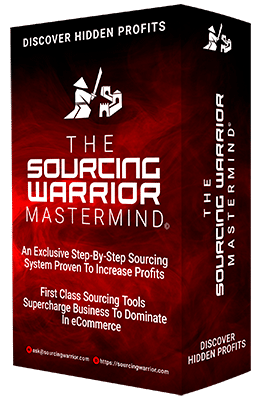 ---
The Sourcing Warrior Mastermind©
An Exclusive Sourcing System Tested And Proven To Increase Profits
Sourcing Warrior's Mastermind© Is A Complete Course. It Combines Powerful Strategies, Ready-Made Templates And Step-By-Step Video Tutorials To Help You Grow Your Business With A Reliable And Profitable Sourcing System.
 Make More Profits With An Easy Step-By-Step Sourcing System
 Get Reliable Suppliers And Save More On Costs
 Minimize Risks of Losing Money To The Bad Suppliers
 Save Time And Launch Product Faster
 Accelerate Growth With More Profits
Get Your Exclusive Offer Today!
One-Time
Payment
3 Monthly
Payments of

$1994 




$997

$1994 




$437

(Best Value!)
($1,311 Total)
50% Discount
35% Discount
Yuping is AMAZING! She has so much wisdom and knowledge from her vast experience in sourcing from China. She is professional, kind, and a pure delight just to even listen to. I can not recommend her enough.

Yupling is the best out there!! She is patient, thorough and engaging. She makes this very hard topic easy to understand and digest. *****5 Stars!

I would be lost without Goodlife Warrior, I just purchased the course and I am blown away by the level of detail and step by step instructions. The RFQ templates etc are worth the money alone. I started with the YouTube videos but this course is on a whole other level. Thank you so much for your wisdom.

Most genuine course for Amazon FBA with honest and deep insight, experience and master in the Business. Like I said in her youtube video I wish I new about her course before. I can't recommend enough.⭐️⭐️⭐️⭐️⭐️⭐️⭐️

The course material is of exceptional quality. This is a must have for the novice as well as experienced importer. I wish I had bought it before my first shipment it would have saved me thousands of dollars.

Israel Thembinkosi Sithole

It's the most accurate sourcing info that I have come across since my journey started in 2013 in eCommerce. Ms Wang you are a wealth of knowledge and the amount of value is "priceless in what you share".

"If only you were around in my time". If you buy overseas or have a eCom store and want to source suppliers doing it the right way and creating a long lasting relationship with them, than this is a must have Course for you.

Yuping's course is very detailed with great organization. The forms she provides are very thought out. Her step by step process allows you to acquire suppliers, narrow them down and then effectively negotiate. I was getting samples to early and spending to much. Course paid for itself by being more efficient in that area alone. I used one of her negotiating strategies with a high priced supplier and have saved $125 so far and we're not done yet, and that's just the 1st order. Lets face it ,the Chinese culture is different and hard for me (us) to work with. You don't know whether your not communicating or they are playing you. The structure of the process takes that element out. Unless you've been dealing with foreign suppliers for years and have a system Yuping's course is a short cut and a No Brainer....

I recently discovered Yuping's YouTube content and I can't stop watching. The information is clear and concise, which makes it easy to learn. I'm grateful for that. Furthermore, I can't believe how kind and generous she is. Her method/style of teaching is is great for beginners like myself. I can hardly wait to finish the YouTube content and purchase her other products. Thank you for sharing 🙂

Very informative and helpful. Her YouTube channel is very impactful and important to me for my Amazon FBA business. I'm new to Amazon FBA and she's teaching me a lot about the business already.

Yuping is the ultimate expert about sourcing from China suppliers. You cannot go wrong with her guidance!

I just wanted to pop onto here to advise everyone in this group to join Yuping's Power Sourcing course. I am not affiliated in any shape or form, Yuping didn't ask me to write this, but I am seing so many questions here that the course provides answers for in so much detail that I think you would do yourself a huge favour to purchase it. The course is incredibly valuable, indeed I am wondering how i would have managed without it. Yuping is incredibly generous with her time and knowledge, she is very present in the dedicated FB group. If you are serious about starting, then I highly recommend you take the plunge, save up for the course (this is what i did), borrow some money, because you will get your money's worth back in multiples no doubt about that (for example you will learn how to negotiate better prices, numerous tips on saving money etc.).

Great videos with full of information, and really helpful, we are quality control services in China, but we also learned much from these videos

Yuping is everything a mentor should be: great source of knowledge, always available and very passionate about her mission. She has far more experience than most of the FBA "gurus". Her knowing of the Chinese culture is priceless. I was following the course and the sourcing process became fun and easy (I used to hate it).
I have told many people this is the best spend money in a long time. Return is greater than you would ever expect. I wish I knew about GoodLife warrior long time ago.
Yuping's mission and positivity is so inspiring. I am very grateful for coming across her YouTube channel.

Yu Ping is very much on point, always providing timely information for the novice and for the more experienced. Take for instance the 2020 Sourcing Calendar, it not only emphasizes how important the planning aspect is, but it is also an excellent guide as to various other aspects to consider along the way as well as looking at the bigger picture when sourcing.

Her course material is of a similar nature with practical advice complemented with detailed explanations. Essential for all those considering Sourcing….
---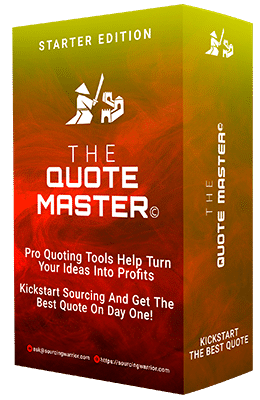 ---
Kickstart Sourcing, Get The Best Quote, Turn Your Ideas Into Profits
Sourcing Warrior's Quote Master© Is For Quoting ONLY (Quote Master© Is Part Of The Mastermind© Course). It Was Created To Empower You To Take Action And Kickstart Sourcing And Get The Best Quote On Day 1.
Sourcing Warrior's Quote Master© is to help you get the best quote, the first time and every time.

It is harder and takes more time to negotiate the price down after you get the bad quote.

It takes me years to learn and develop these professional quote tools. They are made available for you in the Quote Master© and you only need One Day to master it.
Get Your Exclusive Offer Today!
$497 



$297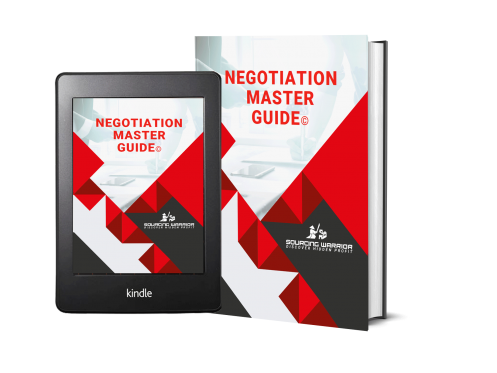 ---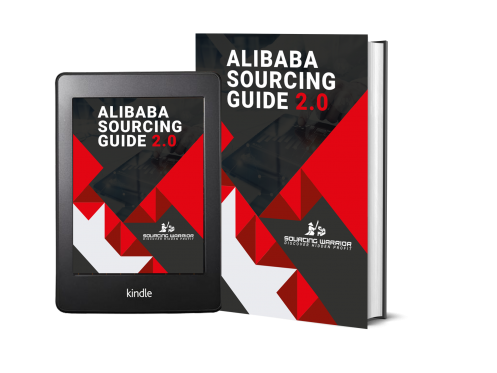 ---
What are the differences between the Quote Master© and the Mastermind© course?
1. The Quote Master© is a starter course to help you start the first sourcing step: Getting Quotes. Some people are intimated by sourcing but still want to see if they can turn the idea into a real business. If you want to give your idea a try, our amazing templates and video tutorials in the Quote Master© will give you the confidence you need to start sourcing.
2. The Mastermind© is the complete sourcing course. If you want to take full control of your sourcing and don't want to start something without knowing the complete picture first, the Mastermind© course is for you. The course gives you a step-by-step system and you will get tremendous support in the exclusive Facebook group. The support system is huge as we all face specific sourcing issues in dealing with the suppliers.
3. The Mastermind© includes Quote Master© material. The reason we made the Quote Master a starter course is to help you overcome the fear of getting started. But if you are serious about building a business, you need the Mastermind© course to approach sourcing systematically.
4. Only Mastermind© members are invited to the exclusive Elite Facebook group and get support for ongoing sourcing issues. Our goal is to help everyone to start sourcing the right way and help you to take full control of the money you spend in sourcing. It is your hard-earned money, you deserve to have the most honest, quality course to guide you through the process. If you have any questions, feel free to email: ask@sourcingwarrior.com