Sourcing Warrior's Courses Will Help You
Get The Best Price
Increase Your Profit
Accelerate Your Growth
To Fast-Track Your Business!
Our Exclusive Courses Combine Powerful Strategies, Pro Sourcing Tools And Step-By-Step Video Tutorials To Show You Exactly How To Source From Reliable Suppliers With More Profits.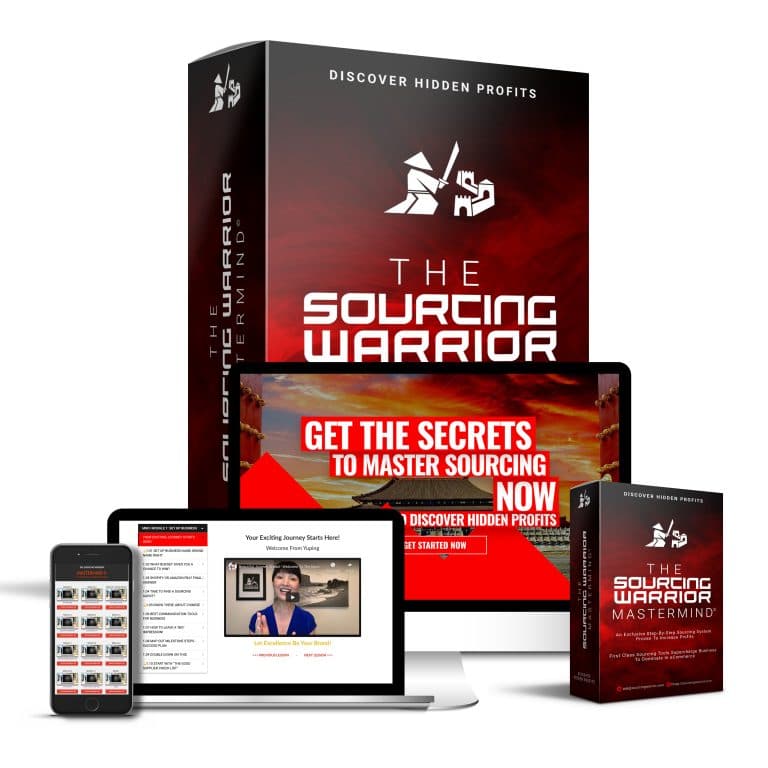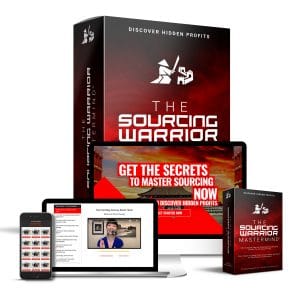 ---
The Sourcing Warrior Mastermind©
An Exclusive Sourcing System Tested And Proven To Increase Profits
Sourcing Warrior's Mastermind© Is A Complete Course And Our Flagship Training Program. It Combines Powerful Strategies,  Professional Templates And Step-By-Step Video Tutorials To Help You Grow Your Business With A Reliable And Profitable Sourcing System.
 Maximize Profits With An Easy Step-By-Step Sourcing System

 Get Reliable Suppliers And Save More On Costs

 Minimize Your Risk of Losing Money To The Bad Suppliers

 Save Time And Launch Product Faster

 Accelerate Business Growth With Greater Profits
Get Your Exclusive Offer Today!
$1997 



$897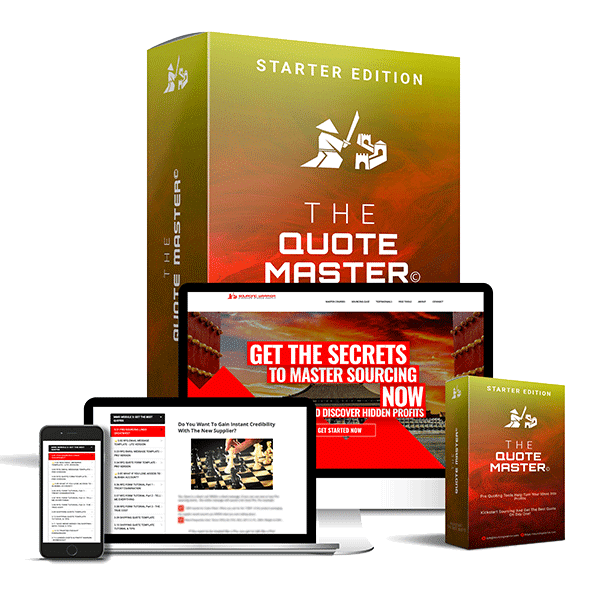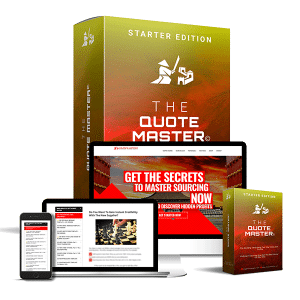 ---
Kickstart Sourcing, Get The Best Quotes, And Turn Your Ideas Into Profits
The Quote Master© Is A Focused Course For Quoting. It Empowers You To Take Action, Kickstart Your Business And Get The Best Quote On Day 1. 
The Quote Master© Is Designed To Help You Get The Best Quote – The First Time And Every Time.

Get The Best Quote The First Time, Because It Is Way Harder To Negotiate A Price Down Once You've Received A Bad Quote.

It Took Me Years To Perfect The Professional Tools In The Quote Master©, But You'll Need Only One Day To Master Them.
*The Quote Master Is Included In The Sourcing Warrior Mastermind©
Get Your Exclusive Offer Today!
$297 



$147
*What are the differences between the Quote Master© and the Mastermind© course?
1. The Quote Master© is a starter course to help you start the first sourcing step: Getting Quotes. Some people are ready to turn their idea into a full-fledged business but are intimated by sourcing. If this sounds like you, our amazing templates and video tutorials in the Quote Master© can provide with you the confidence you need to start sourcing like a pro.
2. The Mastermind© is the complete sourcing course. If you want to take full control of your sourcing, the Sourcing Warrior Mastermind© course is for you. As a Mastermind© member, you also get my personal coaching in the exclusive Facebook group, which is equally valuable as the course itself – because you will get support when facing challenges.
3. The Mastermind© includes the Quote Master© material. The reason we offer the Quote Master© as a standalone starter course is to help you to overcome the fear toward sourcing. If you are serious about building a business, though, you will benefit from the Mastermind© course to help you approach sourcing both holistically and systematically.
4. Only Mastermind© members are invited to the exclusive Elite Facebook group, where they can find support from likeminded individuals for ongoing sourcing issues. Our goal is to help everyone get started with sourcing on the right foot; our goal is to help you to take full control of the money you spend in sourcing. It's your hard-earned money; you deserve to have the most incisive, most high-quality course to guide you through the process. If you have any questions, feel free to email: ask@sourcingwarrior.com